Dryer Vent Cleaning – $99.95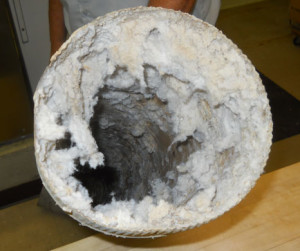 Every year, more than 24,000 dryer fires cause in excess of $50 million in property damage in the U.S. alone. Many of these fires result in injury and death.
When dryers take longer than one cycle to dry clothes, the amount of wasted energy can be substantial. This results in using two times, three times, or four times more energy than is needed to dry clothes.
Our specialized equipment thoroughly cleans the entire vent system from the dryer to the exhaust vent hood, effectively removing lint buildup and allowing the dryer to operate at peak efficiency. Customers experience these immediate benefits:
Faster drying and significantly fewer dryer repair problems
Increased energy savings
Reduced potential for dryer fire
John Comito Painting is equipped to thoroughly remove lint build-up and other obstructions that will seriously impede the free flow of air from dryers. We guarantee that the vent will be clean when we complete our service.

Call Now! 352.988.7275